Services
Electro Loh provides a diverse range of plating and finishing services on nearly any metallic substrate. We offer finishes such as, black oxide, chemical film, nickel, gold, silver, passivation, tin, copper, zinc, and more. Electro Loh specializes in plating to thickness, using state of the art tools and micrometers; Electro Loh's services are guaranteed to fulfill even the most demanding applications, as well as being dedicated to providing the highest quality finishes available. This is what makes Electro Loh a leader of its industry.
Our Processes
RoHS Compliant Finishes
What is RoHS Compliance?
Mainly a european requirement, RoHS (Restriction of Use of Hazardous Substances) regulations limit or ban specific substances -- lead, cadmium, polybrominated biphenyl (PBB), mercury, hexavalent chromium, and polybrominated diphenyl ether (PBDE) flame retardants – in new electronic and electric equipment.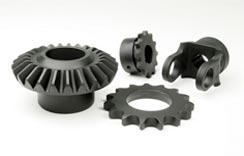 Black Oxide
Black oxide coating is produced by a chemical reaction between the iron on the surface of the ferrous metal and the oxidizing salts present in the black oxide solution.
More Info on Black Oxide process & specs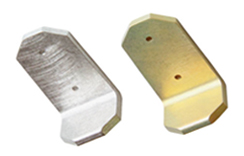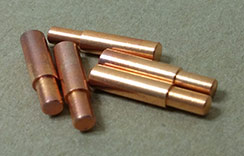 Copper
copper is commonly used as an underplating to enhance adhesion of deposits, improve electrical properties, impair migration of alloying elements into the final plated deposit or to improve corrosion resistance of the overall deposit.
More Info on copper plating & specs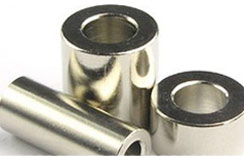 Electroless nickel
The electroless process has several advantages over electroplating. Electroless process is the deposition of a metallic coating by a controlled chemical reduction that is catalyzed by the metal or alloy being deposited.
More info on electroless nickel, & specs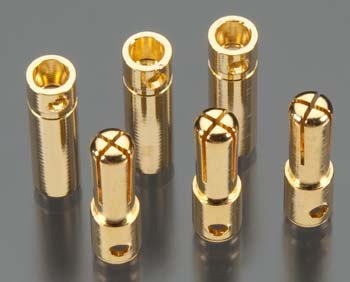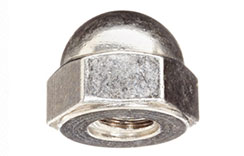 Nickel
Used in a variety of industries such as the electronics, electroforming, automotive markets, and many others. Nickel can be applied soft, hard, dull, or bright, depending on the application process used.
More Info on nickel plating & specs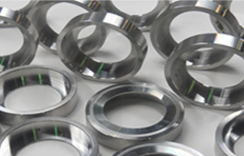 Passivation Treatment
Designed to remove foreign metals from the surface of stainless and corrosion resistant steels and to promote natural tendency of surface to oxidize. Does not change the appearance of the base metal. Process purifies surface and therefore improves corrosion resistance.
More Info on passivation treatment & specs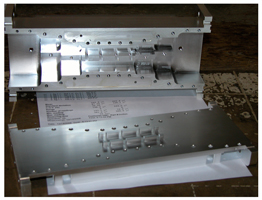 Silver
Silver is one of the best electrical conductors. Has an excellent lubricity and smear characteristic for anti-galling uses on static seals, bushings, etc.
More Info on silver & specs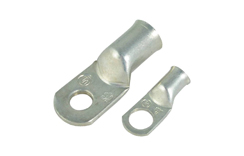 Tin
Tin has good conductivity, is corrosion resistant, while it helps improve solderability of substrates that are not otherwise easily soldered to. Tin is also considered non-toxic, non-carcinogenic, and is approved for food contact applications.
More Info on tin & specs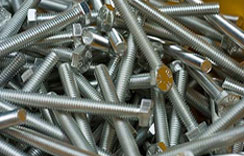 Zinc
Zinc coatings prevent oxidation of the protected metal by forming a barrier and by acting as a sacrificial anode if this barrier is damaged. The majority of hardware parts are zinc plated, rather than cadmium plated.
More Info on Zinc, & specs

Non RoHS Compliant Finishes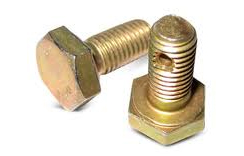 Cadmium
Cadmium plating provides excellent adhesion for paint, it is much more unsusceptible to stripping compared to zinc plating, for these reasons there is much more preference for cadmium plating over zinc in marine environments.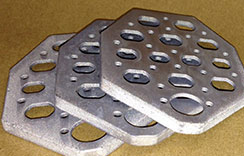 Lead
Lead is great for highly corrosive applications such as battery contacts, & strong mineral acids like sulphuric acid. Lead has good solderability making it ideal for use in critical electrical and electronic applications.
More Info on lead plating & Specs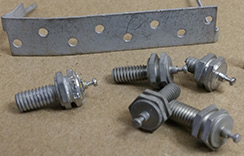 Tin-Lead 60/40
Tin-lead alloys are the easiest alloys that can be electroplated. The electromotive potentials of each of the metals are almost the same, making co-deposition simple.
More Info on Tin-Lead 60/40 & Specs
Tin-Lead 90/10
Tin-lead alloys are the easiest alloys that can be electroplated. The electromotive potentials of each of the metals are almost the same, making co-deposition simple.
More Info on Tin-Lead 90/10 & Specs
Need Help?
If you have questions or concerns please do not hesitate to contact us
tel: 514-631-3730
Or
Contact by email